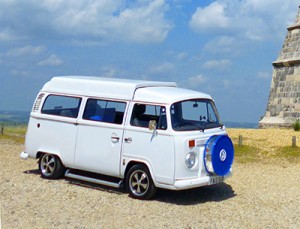 Remove Snowy's logo signs and our VW camper becomes the perfect transport for friends getting to their prom night!
Importantly, unlike most camper van operators (usually wedding vehicle businesses), we have the correct licence and insurance to allow us to provide prom night transport safely and legally.
We'll pick you up with plenty of time to get to the event and will make sure there is plenty of opportunity for photos.
In Snowy, all passengers are safe and sound with seatbelts all round, again unlike many other camper van operators.
Please contact Dorset Day Trips and we'll discuss what you need and provide prices!