Visiting Portland on a cruise? Then why not come on the most exclusive, unique & friendly shore excursion tour available and see the best of Dorset and the Jurassic Coast in '70s VW style (but with a better engine)!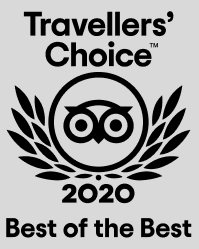 These award-winning & unique tours in the English county of Dorset are specifically for visitors to the Isle of Portland, and combine the best parts of the tours offered from our Bournemouth base to give a unique and different offering to our Portland Port guests! Each tour we do from Portland covers a combination of sights not offered together on any of our tours from Bournemouth, including of course aspects of Portland itself.

In our 7 seat classic VW camper we can provide a far more bespoke and friendly tour than the standard coach trips available at Portland Port and certainly without spending most of the day on the road, which other passengers may experience (some places like Stonehenge or Bath are just too far on a short visit, and there is so much to see nearby!). And with a modern VW engine we are just as reliable as other operators' dull & character-less minibuses.

Fitting your trip to the time available in port, our tours from the Isle of Portland will usually be between 5 and 7.5-8 hours duration. Unlike some other operators that run Dorset tours, we will do our very best to pick you up right next to the ship, by the gangway at the port of Portland (subject to prevailing security at the time), so no need to get a shuttle bus or walk very far – you can't miss our VW camper!
Then we'll take you on a fantastic, personalised tour where you will see (subject to the available time):
Views of the Isle of Portland and huge structures from WW2 seen on none of our other tours
Fantastic views of Chesil Beach and the Jurassic Coast that can only be seen from Portland
The most recognisable sights of the Jurassic Coast: Durdle Door, a spectacular natural limestone arch, and Lulworth Cove, a picturesque horseshoe-shaped cove nearby
Corfe Castle, a magnificent Norman stronghold, now in ruins but still spectacularly towering
over the landscape of the Isle of Purbeck
Roman ruins and huge Iron-age hill forts, dating back over 2000 years
Amazing views over the Dorset countryside
Beautiful and quaint Dorset villages, with picture-perfect thatched cottages and quirky
English names!
And all this comes with refreshments and a great commentary all along the way, telling you all about the places we visit!

Tripadvisor Reviews for our other tours can be found using the following button (Cruise Ship Tour Reviews are on the button above) :-
Tour start times will usually be half to one hour after the time of docking of your ship (as advised by your cruise operator), and will be confirmed on booking. Prices vary according to season & group size but generally are from ~£90 – £100 GBP per person – please get in touch for further details. Many previous guests have found it to be the best day of their cruise (see reviews using the Tripadvisor button at the top of the page)!
Let us arrange your special trip for up to 7 passengers in Snowy the campervan – please contact us!
Cruise lines and their ships docking at Portland include Royal Caribbean (RCCL) Brilliance of the Seas & Serenade of the Seas, Holland America's Eurodam and Prinsendam, Crystal Symphony & Serenity, Oceania Marina, Phoenix Reisen Artania, Aida Aidabella, Costa Neoromantica & Luminosa and NCL Norwegian Star.
Please note – some walking is required on this tour to see certain sights and we recommend trainers or other good footwear. Also views may be subject to local weather conditions.
Please read the important trip information and things to bring