[9:00AM – 5:15PM]* Available Friday 29th November to Saturday 21st December 2013.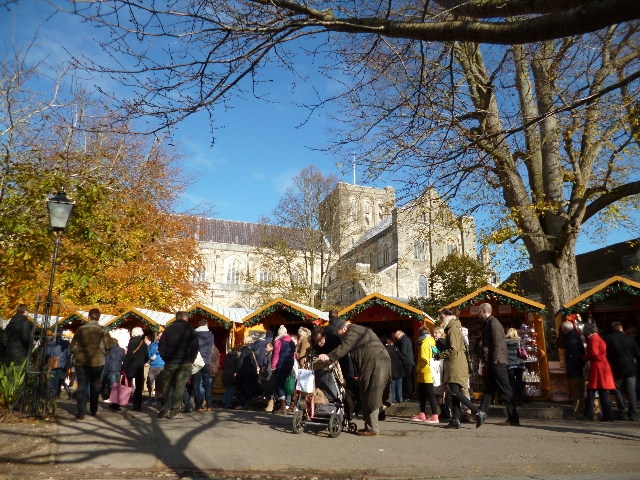 Visit two of the best Christmas markets in the country (with the option of a third!), with the opportunity to sample local seasonal produce and buy some unique Christmas presents:
Winchester Christmas market, in the shadow of the city's famous cathedral
Salisbury Christmas market, near it's world-famous spired cathedral
Optional drop-off at the Bournemouth German Christmas Market and Festival at the end of the day (when open).

 
Just get in contact if you and your friends would like to book this special day out (NB minimum booking of 2 people).
Please read the important trip information and things to bring
*Please note that times are approximate as pick-ups will be beforehand and drop-offs and traffic conditions may make the day slightly longer. Please also note that timings and itineraries are subject to change in Winter months due to restricted daylight, weather conditions and closure of some attractions visited.*